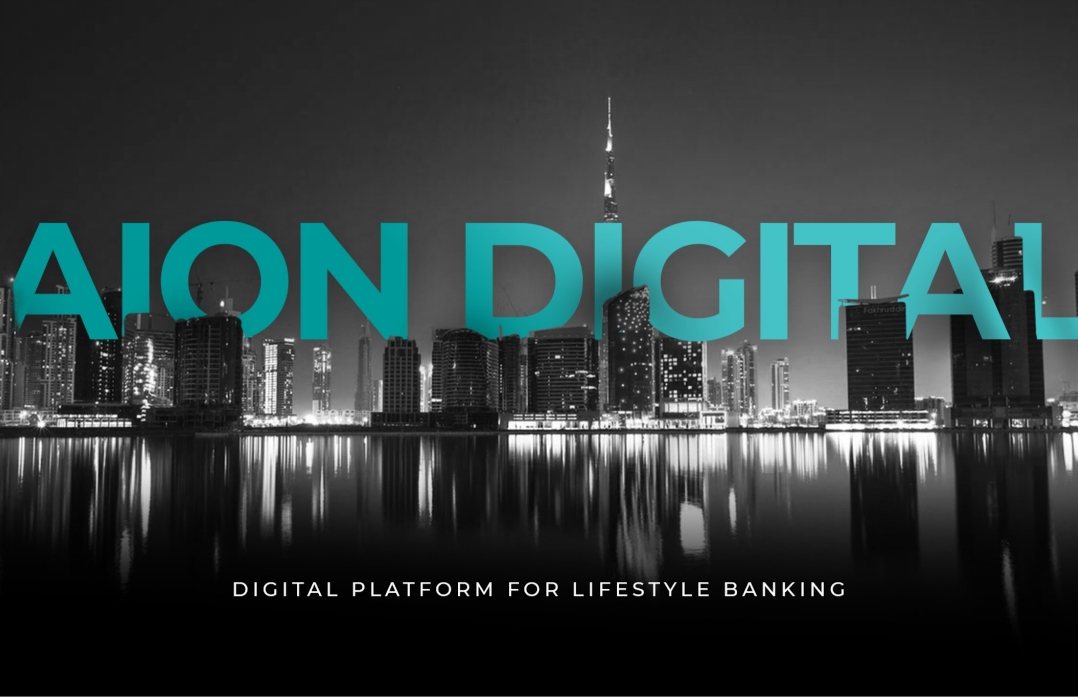 What Can a Fintech Application Development Company Offer to Your Enterprise or Startup
In a world that's now heading towards contactless payments and digital banking, an innovative fintech solutions company can play a vital role. What the pandemic and the year 2020 have taught us is that consumers are more than willing to substitute physical visits with online interactions. As a leading fintech application development company, Virtual Force has always been at the forefront of creating products and services that streamline workflows. As a partner to Aion Digital, an award-winning fintech name in the Middle East, we have developed numerous solutions. These include digital onboarding, digital banking services, retail banking suites, open banking solutions, corporate and SME banking, and customer loyalty ecosystem. We know what the fintech needs and we're ready to innovate.
Here are a few ways a fintech application development company can enable enterprises and startups:
Integrating AI into Processes
With AI and machine learning leading the tech sphere as emerging technologies, we will see a lot more integration into fintech solutions. By helping a bank understand big data and analyze huge chunks of data to provide meaningful insights, AI and ML will play a key role in the future. There is a huge number of unnecessary red-tape that can be avoided by utilizing AI. With a machine working behind the mundane processes, any digital bank or fintech company can quickly siphon out the necessary data they need from their customers. And with AI helping out, any new customer can be onboarded efficiently and in a faster way. Furthermore, customer service and care become extremely effective if AI is added to the equation. Instead of wasting precious employee time, a machine can resolve basic issues and save the banks time, money, and resources.
Using Big Data and Analysis
Any company these days has a great amount of uncategorized data that they acquire over a period of time. This can be in terms of the number of times a customer logs in, the time of the day they log in, the amount of time they spend within the app, the types of processes they conduct, what their usual requests are, etc. All this is unsorted data that, when slid through a machine learning process, can help the digital bank get meaningful insights and provide customized care in return. Analyzing big data can greatly improve the customer experience for the bank and any fintech intelligence company will surely help in obtaining information that can track customer behavior to provide personalized service.
Utilizing Blockchain for Security
With blockchain technology gaining traction once again, we'll see that 2021 will witness further integration of this tech into quite a few industry verticals as well as business workflows. Any leading fintech software development company will ensure that distributed ledgers are used in information exchange to secure them. Once the blockchain is integrated into the mix, any business workflow or process can have enhanced security, especially in the time when 80% of users prefer online engagement. The more we see everyone choosing online interaction in favor of a physical one, the more crucial it will become to provide a highly safe and secure environment and transactions. Blockchain is one of the safest ways to offer this, if not the only safest.
Offering Multiple Payment Innovations
One of the positive aspects of the Coronavirus pandemic is the common acceptance of online engagement. Where people were once wary of trusting digital banks with online transactions, they now prefer it over physically visiting a bank and getting the same process done in a longer span of time. For this reason, we have seen legacy banks evolve and we've witnessed a lot of fintech companies arise and become the norm. Any digital bank that offers multiple payment options integrated with numerous partners will surely win the competition and gain the highest number of users in the coming months and years. Since Virtual Force is a tech partner to Aion Digital, a fintech company in the Middle East, we've seen them bloom in the past year. We have offered next-gen solutions to them and in turn, their customer base has increased exponentially.
Streamlining Insuretech for Users
Insuretech is a budding vertical that is evolving with changes to the global business landscape as well as banking. When insurance models are integrated with emerging technologies, it enables the insurance companies to offer tailored insurance services. Data security is another aspect that can be enhanced and made secure and efficient by applying technology interventions. Since the brick-and-mortar stores are closed these days or open very rarely, it has become a need of time to take all insurance policy management and claims filing online. For this, a fintech application development company in NYC will be able to help insurance companies streamline every aspect and digitally transform their presence.
Tapping into Unexplored Opportunities
In the near future, some of the other trends in the fintech sphere that we foresee are an increase in crowdfunding platforms, availability of mobile and contactless payments, AI chat advisors used for filing and onboarding, automation of regulatory technology, and more. Robotic Process Automation (RPA) in finance will witness tech enhancement by automating repetitive processes. These will include by not limited to data and statistics collection, regulatory compliance management, transaction management, and communication via chatbots, emails, and mobile notifications.
Fintech will boom and it will create numerous opportunities for the tech and the banking sector. Are you ready to innovate?
Don't hesitate to get in touch if you're looking to digitally transform your enterprise, bank, or fintech company.
Get in touch with Virtual Force and let us know how we can help you!