Moodfit
Interior Design Made Easy
Design Engineering Ideation
An online interior design platform that brings a designer's touch to residential or office spaces. A first-of-its-kind in the MENA region offering a hassle-free online home furnishing and decoration service from carefully selected professional interior designers. It is a platform to connect, coordinate, collaborate and manage renovations end-to-end via an intelligent algorithm matching the right designers based on the design preferences of the homeowners.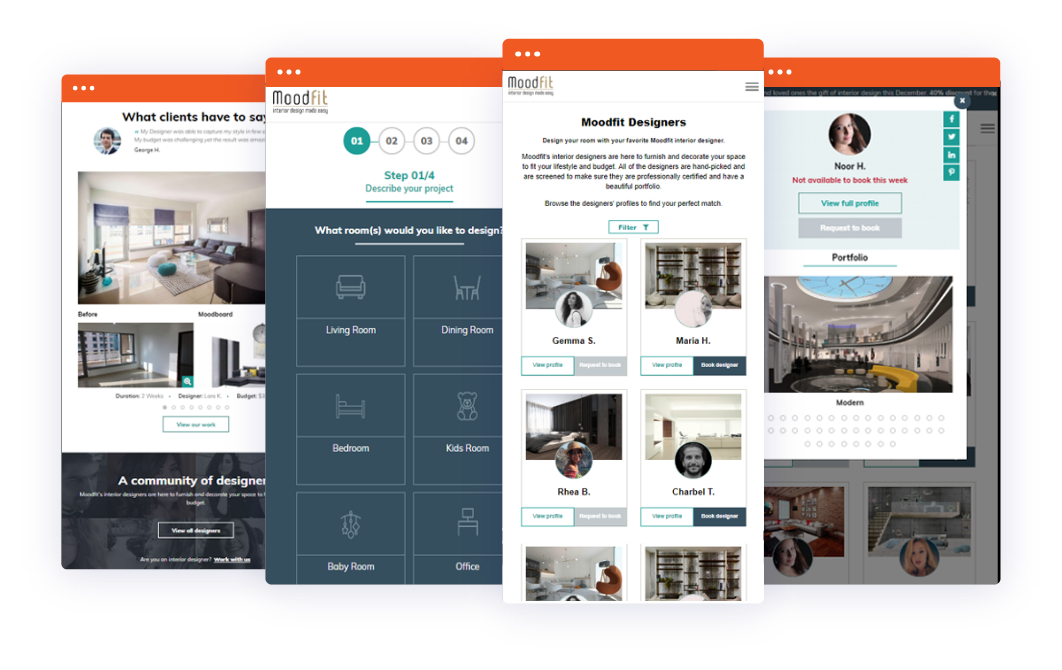 The design of your home or office is known to affect your mood, which is why it is important to create a space that is comfortable, relaxing, and inspirational. Interior design is often time-consuming and expensive. A dedicated interior design professional thrives to mix aesthetics and functionality in a wondrous concoction. 
In 2015, the Middle East and North Africa (MENA) region raked in over $20 million in revenue in the interior design sphere. Until recently, the industry had not been disrupted with any technological innovations. Come 2015, and enter Moodfit, an emergence in interior design that fused tech with art.
Moodfit is an online furnishing and decorating service from professional interior designers. The platform connects, coordinates, collaborates, and manages renovations from start to finish through an intelligent algorithm that matches designers based on the client's style preferences. Whether it be one room or an entire house, Moodfit can accommodate every customer's needs and budget.
Tech
PHP
Laravel
Twitter Bootstrap
jQuery
HTML5
JavaScript
Facebook SDK
Moodfit approached Virtual Force to architect a comprehensive system that would be easy to use and intuitive. Additionally, it had to be compatible with AR/VR applications in the future, something that we had experimented with a lot in. 
In Moodfit, at the start of the design process, clients can take a short quiz to determine their style which matches them with compatible designers. From there, clients have a wide range of designers to choose from upon reviewing their portfolios. On the interactive design board, customers can create their dream space after their tastes have been established. Once finalized, customers receive their furniture list and layout from the designer as the last step of creating their dream home.
Moodfit successfully secured a seed investment of more than $400k from the Seeders Angel Group. A major success in the MENA region, Moodfit has designed and furnished countless rooms and spaces. They save clients time and money while ensuring great design and execution. Finally, the space of your dreams is now easily accessible!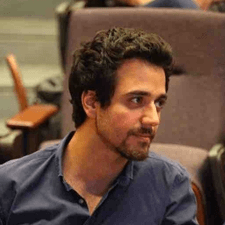 Ghassan Abi Fadel
Cofounder of Moodfit
"Virtual Force was able to make remote product development sound easy and was thus able to gain our trust as our tech partners. Through more than a year of collaboration, they were able to provide a consistent and professional service while also being very responsive in critical moments."