Arla Foods
Online Sentiment Analyzer for Mothers Day Campaign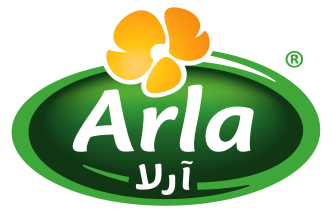 Online Sentiment Analyzer Using IBM Watson Engine
Virtual Force designed a Sentiment Analyzer for Arla Foods' Mother's Day campaign in 2018. This application was unveiled simultaneously in 4 different locations across 2 cities. The application was a successful feat of technology engineering and a first of its kind for activities centered around the Mothers Day campaign for Puck by Arla Foods. Arla Foods VF has worked on a number of marketing campaigns including web apps for mall activations, SMS marketing, etc., to strengthen the outreach and positioning of various brands that constitute Arla's extensive brand range. 
Honoring Mothers

The Challenge Put Forth by Arla Foods
The main challenge was to increase time-on-market for PUCK by Arla Foods in a way that heartens participants to express their love for their mothers. Our client also wanted to be the first adapter to an experiential technology by using a sentiment analyzer in its Mother's Day campaign. This meant that software engineers at Virtual Force had to come up with an easy-to-use application on a platform (sentiment analyzing) newly introduced to the market, a feat few software companies could boast of. 
Utilizing IBM Watson for Sentiment Analyzer
Our digital solution is comprised of a web application portal for video recording and a sentiment analyzer. It was then deployed in booths for the campaign on Mother's Day. The central idea was to evoke an emotional response by asking a question; 'how many meals has your mother cooked for you in your lifetime?'. An engaging question was put forward to the customers: 'How long have you stayed with your mom?'. When the user answered, our 'meal calculator' would reveal the number of meals cooked by mom as per the age of the person. The expressions of the customers were to be analyzed for further analysis and their responses were to be uploaded as part of a greater marketing campaign. 
Next-Gen Features We Added to the Campaign
Video Recording Web Portal
Virtual Force designed an easy-to-use video recording portal where customers recorded a 'Thank you, Mom' video on Mother's Day. This, in turn, was publishable on social media with Puck's logo to increase its presence on the web.
Interactive Front-End
The users recorded their video messages for their mothers through an interactive booth. The booth had a touchscreen with an integrated webcam. Coupled with a catchy UX and an emotional appeal, users found both experiences very fun and immersive.
Sentiment Analyzer
Virtual Force designed the Sentiment Analyzer, backed by IBM Watson for speech, text, and tone analysis. Through IBM Watson we analyzed and measured the sentiments of the users. A real-time graph was shown to the users to engage them and further enable them to adjust the message accordingly. A smart scoring mechanism was also created to rate every user after the session.
Creating the Right Buzz and Stats
1300+ users have engaged actively in this unique experiential campaign to record and share their own videos across 4 locations in 17 sessions. The user-generated videos with PUCK by Arla Foods branding were generated and the association of the Puck brand with the home chef (mothers) was established. Our client was also able to profile consumers and collect consented data with social media insights, which was utilized in further marketing campaigns. The campaign touched the hearts of end-users while amplifying a social buzz for the brand. 
VF has done an amazing job on all of our digital marketing activations. They are terrific to work with & are always diligent and proactive. What sets them apart from others in this space is their technical expertise, flexibility, and the value-added ideas they bring to every project. They consistently meet program launch dates; even those that require a very quick turnaround or have multiple scope changes. We have enjoyed working with the VF team & are excited about continuing our partnership.