JOMO
Scaling Fashion via Mobile Engagement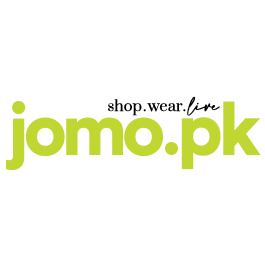 Taking JOMO's Digital Commerce Experience Mobile 
JOMO.pk is one of the largest fashion ecommerce platforms in Pakistan. With Virtual Force, they took their business mobile by creating intuitive, easy-to-use and streamlined apps available on Google Play and App Store. The mobile experience allows JOMO to cater to an even wider audience nationwide. The ability to quickly shop the look, order, and pay has increased Jomo's revenue, brand ambassadorship and loyalty, thanks to VF's tech intervention. 
Optimizing the Mobile Experience

Streamlined Experience on Android and iOS Apps
JOMO has an extensive user base in the fashion commerce segment who previously only had access to their platform on the web. Our mobile app intervention ensured a seamless shift of users onto their newly designed and developed app. We enhanced the mobile experience while retaining previous web platform familiarity.
Offering Interactive Create and Shop the Look
An AI-based recommendation engine integration showcases personalized items to the user. We also implemented an intuitive feature that allows JOMO customers to create a look that suits their style. This drives engagement and evokes positive excitement; and eventual fulfillment by being able to buy the entire look.