HealthRhythms
Transforming How We Measure and Care for Mental Health
Design Development
A solution for detecting clinically meaningful changes in behavioral health, pioneered by a team of successful startup founders and internationally-recognized leaders in tech, business, and medicine.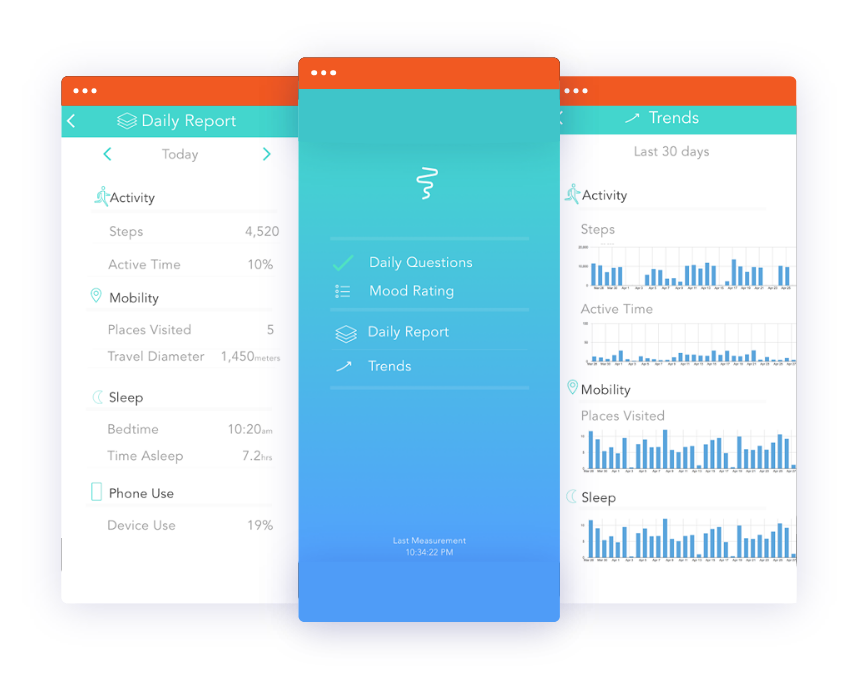 Tech
Android
Node.js
MongoDB
Angular JS
Challenges
HealthRhythms needed a comprehensive and clinically grounded application to translate the reporting of mental well being into loud and clear statistics. The solution to the solving the problem resided in leveraging deep machine learning and predictive analytics to create novel health assessments. In addition the data would have to reported in a way where just-in-time personalized interventions could take place. The application needed to be present, both on mobile and web platforms respectively.
Solution
Our engagement managers at Virtual Force analyzed the multi-pronged requirements and devised a solution to address all of our client's needs. A consensus was reached after we pitched a final product design, which was result of incisive approach of our technical team and suggestions provided forward by Health Rhythms. Here's what our product had to offer.
OUR VALUE PROPOSITION
Health Rhythms is highly satisfied with Virtual Force' robust application architecture, quality and dexterity. The reporting and analytics system enabled them to garner much more insight than before. The intuitive interface has empowered them to manage each and every bit of the application with relative ease with no hassle and ambiguity.