Moving Analytics
Virtual and Remote Cardiac Rehab Program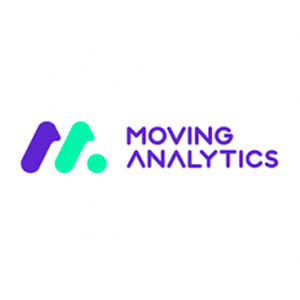 Remote Home-Based Cardiac Rehabilitation
Moving Analytics provides intuitive, turnkey, home-based post-acute care management solutions for cardiac patients that improves patient outcomes, reduces readmissions, and empowers the effective Important Features to include patient profiling, securely recording health data, health kit integration, live chat with nurse practitioners, Fitbit integration, training modules, scheduled notifications, emergency dial-ups, history and analytics dashboards for patients and doctors. 
Moving Analytics

Obtaining a 76% Increase in Functional Capacity
Moving Analytics achieved great results with its collaboration with Virtual Force. In addition to greater outreach and better profits, Virtual Force also helped it achieve a number of milestones. These include 76% increase in functional capacity with an 80% program completion rate. The partnership also garnered an 80.5% medication adherence in all patients. 
Why Moving Analytics Needed to Go Digital
Moving Analytics targeted a business model which was manual in practice; patient history, scheduling, patient training, and readings were not taken for cardio-patients before. Therefore the organization needed an application to support its operations. Moving Analytics planned to create a product to serve patients with cardiovascular problems and worked with Virtual Force to strategize, design, and launch its product as an MVP. 
Creating an Online-First, Remote-First Approach
Working closely with the design team, it was identified that Moving Analytics would need both mobile and web platforms to execute its business strategy. Separate portals were required for medical practitioners, clinicians, and patients. In addition to this, patient readings also needed to be gauged via wearable devices. Fitbit devices were envisioned to be used for this purpose. 
What Tech Features We Added to the Solution
Patient Profiling
The software allows profiling patients' health and condition, taking the guesswork out of the equation.
Live Chat with Nurse Practitioners
A built-in module allows patients to contact medical practitioners in case of an emergency.
Fitbit Integration
Fitness data from Fitbit can be uploaded to the medical practitioner's portal on the web, where aberrations (if any) can be monitored.
Scheduled Notifications
Regular reminders are pushed to patients for particular activities, reading measurements, or taking medication, via notifications scheduled by medical practitioners.
History and Stats
Detailed records about patient history and statistics are kept in logbooks for each patient. Consisting of actionable data, it can be viewed by medical practitioners from their portals.
Training and Educating Patients
Telemedicine and Education features have been introduced in the application to bring patients onboard with prevention and cure measures for their diseases.
I can confidently recommend Virtual Force for Product development. They helped us think through, plan, prioritize and develop the app for our healthcare platform. The app now has paying customers which are expected to grow in number and I am very happy with the Tech that has been developed.