Waseel
Connecting Healthcare Providers and Patients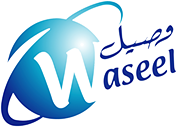 Between Payers & Healthcare Providers 
Waseel establishes internet-based connectivity, information services, and B2B e-commerce capabilities for the healthcare insurance market with dedication to continuous development, expansion and quality services by maintaining a super-mega database managed by talented professionals. 
Waseel

Healthcare and Financial Technology Come Together
Virtual Force developed a user-friendly, mobile application for iOS and Android. To provide secure and seamless use, the application was developed and tested on multiple OS versions and tested on multiple hardware systems. New features, such as navigation and marking of nearest hospital and clinic covered by the policy network were added. This allowed users to have access to more than just one medical care centre in the vicinity.
What Challenge Was There in the Healthcare Industry
Claiming health insurance is an archaic, pre-internet age problem that has remained untouched for decades in many countries. Most of the time, the patient has to bear the expenses at the time of treatment, regardless of the fact whether he holds a health insurance card or not. To claim a health policy, he has to go through a tedious and time-consuming process that involves attaching all the invoices and then waiting for 15 days for the reimbursement. A lot of paperwork was involved in this verifying and claiming process, which was highly inconvenient and awkward for the insurance policyholder. To make this system work better, and to make the insurance consumer feel at home, a reliable, quick and convenient online system was needed.
The Solutions We Provided
To provide all the web portal services in an app wasn't an easy task, as handheld devices have limitations regarding device hardware, screen size, platform, connectivity issues and several other issues. We set up and compressed the 5 services provided by the web portal into three different user interfaces including patients, Members of the hospital, and health insurance providers. 
Kickstarting the Healthcare Revolution
Waseel provides web-based services that cover the top 5 health Insurance companies. Their services enable real-time verification of any patient's policy, eligibility, approval, claims and settlements for the health insurance companies. Waseel was looking to give their web portal a mobile face that provides similar web portal features on their handheld devices. Waseel's services cover 80% of the regional market; the top 20 of the country's hospitals are included in their portfolio. Their services include integration of the hospital's management system's communication and billing with the health insurance provider claim processing system. This service reduces transaction times from days to minutes and provides all parties involved with real-time information. With more than 25 million people having access to the system, and 1000s of simultaneous hits hourly, the system was designed to secure user information, provide automated and assisted responses to queries, from patients, hospitals and health insurance providers. Virtual Force was tasked to present all of Waseel's services in the form of a mobile application.