Spendebt
Trickle-Based Debt Payment System as a Subscription
Subscription-Based Debt Payment Platform
Spendebt is a debt-friendly subscription plan that pays off your bank debt in a bare minimum amount. Each card swipe on any purchase made gradually pays off your bank debt. It lets users select the amount of their choice and start saving. With Spendebt, users start paying off debt without worrying too much about the finances. . 
Spendebt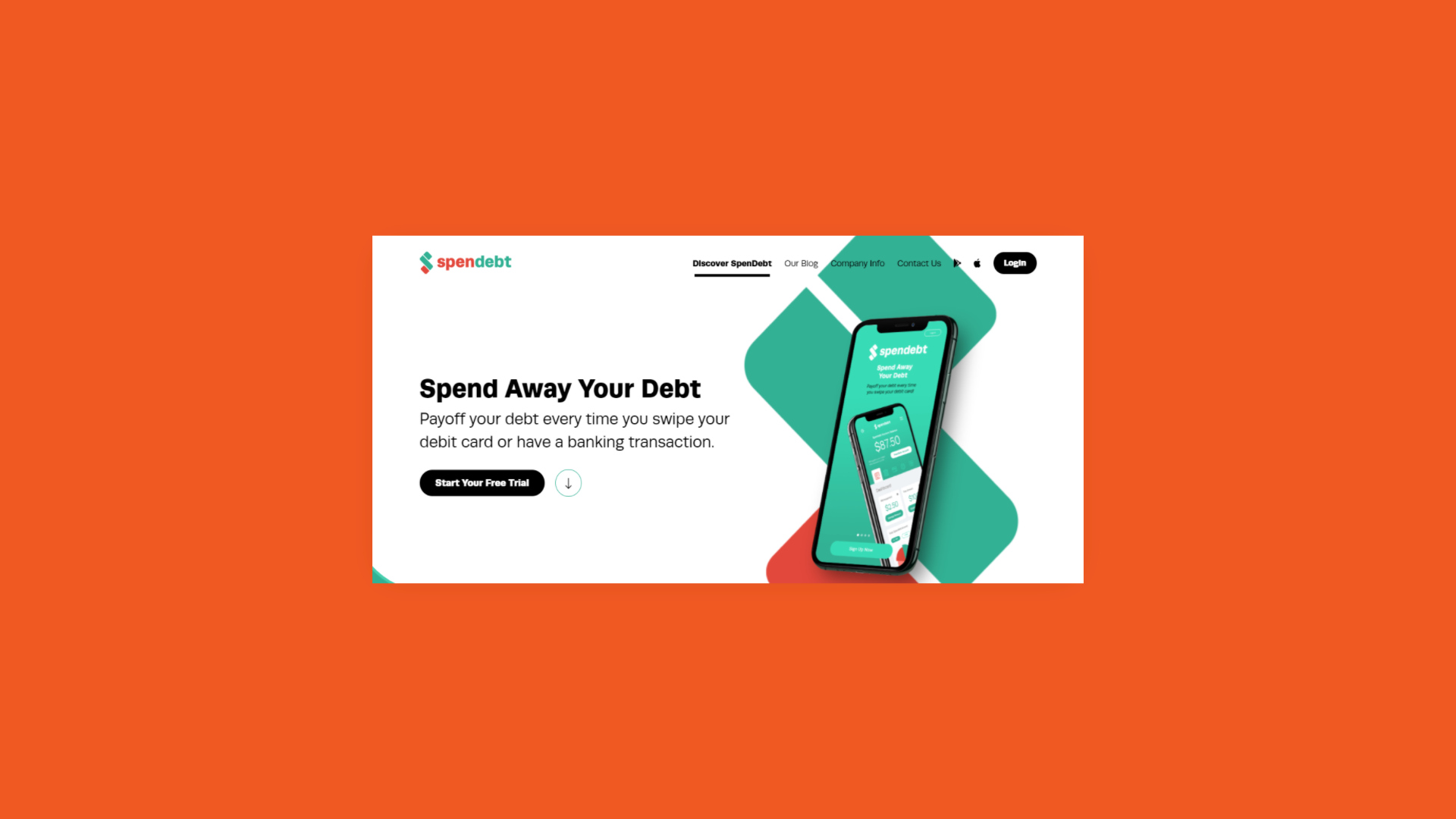 How VF Added Value to Spendebt
We partnered with Spendebt to design and develop an interactive dashboard and seamless admin panel making it visually interactive and secure. VF developed transparent dashboards building trust and allowing users to make informed financial decisions. We enabled Spendebt to garner customer trust by building a streamlined, visually appealing, intuitive, easy-to-use, and secure interface.
What Was the Biggest Challenge for Spendebt
We were tasked to create highly interactive dashboards, charts and an admin panel that ensured transparency, reliability, and safety. We kicked off by creating user stories that resolved interactivity issues within the user interface and experience. The admin panel was too cluttered and had a steep learning curve. 
How the Solution Works
Conversion of the entire technology from JavaScript to Node.js 

Enhancement of the web and mobile applications to make them efficient, fast, and lightweight 

Plan, design and execution of admin panels, charts and dashboards for web and mobile applications for quick adoption by the team