Moving Analytics
Remote Home-Based Cardiac Rehabilitation
Design Engineering Implementation
A remote home-based cardiac rehabilitation which provides intuitive, turnkey, home-based post-acute care management solutions for cardiac patients that improves patient outcomes, reduces readmissions and empowers the effective.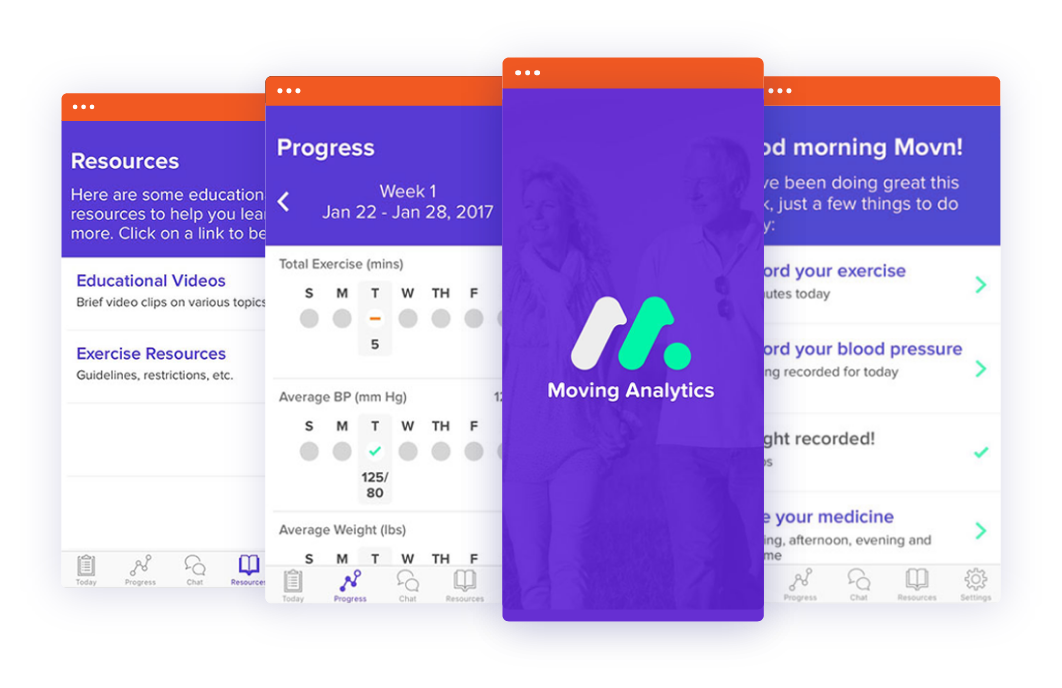 Tech
iOS
Xcode
Objective-C
App42
Core Data
Challenges
Moving Analytics targeted a business model which was manual in practice; patient history, scheduling, patient training and readings were not taken for cardio-patients before. Therefore the organization needed an application to support its operations. Moving Analytics planned to create a product to serve patients with cardiovascular problems and worked with Virtual Force to strategize, design and launch its product as an MVP.
Solution
Working closely with the design team, it was identified that Moving Analytics would need both mobile and web platforms to execute its business strategy. Separate portals were required for medical practitioners, clinicians and patients. In addition to this, patient readings also needed to be gauged via wearable devices. Fit Bit devices were envisioned to be used for the purpose.
OUR VALUE PROPOSITION
Moving Analytics achieved great results with its collaboration with Virtual Force. In addition to greater outreach and better profits, Virtual Force also helped it achieve a number of milestones. These includes 76% increase in functional capacity with an 80% program completion rate. The partnership also garnered an 80.5% medication adherence in all patients.