WhiteCoat
Urgent and Primary Care to Your Home
Design Engineering Implementation
A healthcare-on-demand platform offering in-home medical treatment as an alternative to an urgent care or ER visit.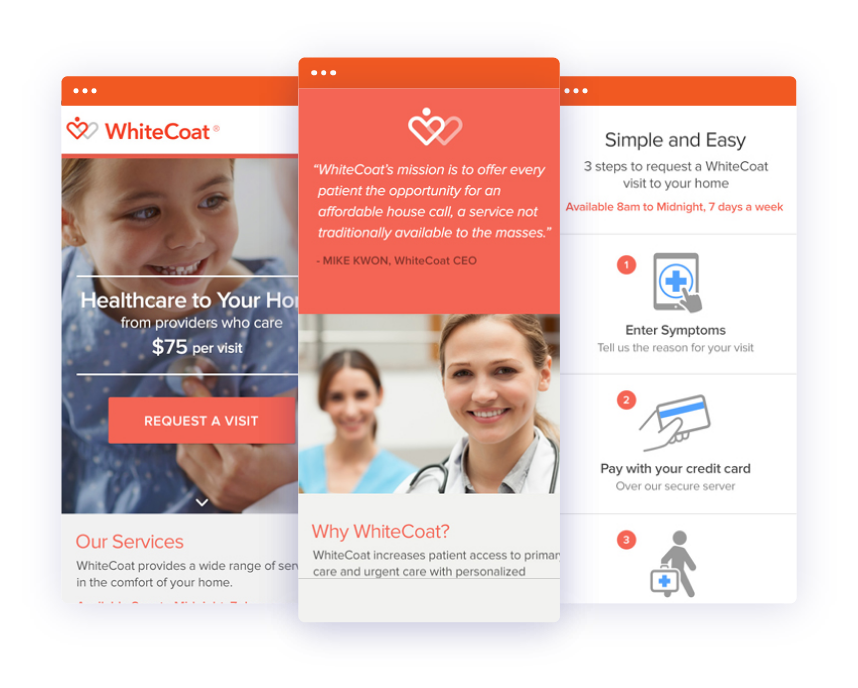 Tech
iOS
Ruby on Rails
EMR
When
Work
Challenges
White Coat needed a software that would translate its 'one-call away from treatment' into a viable business model online. The software had to be easy to use for the medical practitioners, comprehensive enough to be utilized in the field & by the management. Multiple interfaces for different roles had to be built in order to facilitate the business flow.
Solution
VF identified a multi-pronged solution by dividing the software into 2 mobile apps (for iOS and Android) and a web interface. The mobile applications were used by the in-field medical practitioners while the web solution was used primarily by administrators.
OUR VALUE PROPOSITION
The application helped our client to streamline their business model & provide timely healthcare to thousands of patients. VF offered a time-effective solution that notably decreased the response time of the diagnosis procedure as well. The overall solution provided by VF has yielded a healthy profit for White Coat.